About the DUI Court Process in California
Call The Law Offices of Adam Allen Arant Today -
(408) 692-7321
If you have been arrested for DUI, a qualified lawyer can be indispensable in protecting your future. The DUI court process is where a plea is entered. It is also where your attorney has the opportunity to potentially get the case dismissed, or have your charges mitigated.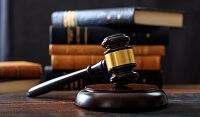 When the stakes are high and you're facing criminal charges, The Law Offices of Adam Allen Arant, Esq. will aggressively protect your interests in court.
Whether you realize it or not, most DUI cases do not end up in trial. It is usually in the DUI court process that a well-prepared and knowledgeable DUI attorney in San Jose can work to substantially improve your legal situation. Contact us today for your free consultation.
DUI court is generally where a case is either dismissed, or a plea bargain takes place. Sometimes, taking a plea bargain is the right move, and sometimes it is not. An attorney at our firm can evaluate an individual case to determine whether a plea bargain is a good deal. When you contact us today, we can gain a greater understanding of the unique circumstances surrounding your arrested and help you make an educated decision about the future.
It is a huge advantage to have experienced legal counsel representing you throughout the DUI defense process. This is especially true in DUI court. Additionally, if the case did go to trial, we are tough litigators that can tenaciously defend your rights.
Avoid losing your driving privileges. Contact us today to discuss a legal strategy for protecting your license in a free consultation.
San Jose DMV Hearing Lawyer
If you were arrested for DUI and had your license suspended, you have 10 days in which to request a DMV hearing to challenge the suspension. A knowledgeable attorney can be essential in having your license suspension overturned. At The Law Offices of Adam Allen Arant, Esq., we have successfully represented many clients at DMV hearings. We may be able to help you keep your driving privileges, while also providing trusted defense against your DUI charges.
When you or your attorney requests a DMV hearing, your license suspension is postponed and pending based on the outcome of the hearing. It is somewhat like a small trial and it solely concerns your driving privileges. A proven San Jose DUI attorney can present evidence on your behalf as well as cross-examine police officers and other pertinent witnesses that may have information against you.
Determining Legitimacy of the DUI
At a DMV hearing in a DUI case, the hearing officer has to decide the validity of the case against you.
They will ask three questions in relation to your arrest:
1. Were you were actually driving when arrested?
2. Were you lawfully arrested or was there misconduct?
3. Was your blood alcohol content (BAC) at .08% or higher when arrested?
There are a number of mistakes that law enforcement can make in their case against you. We aggressively search for these errors in order to fortify your defense. It is quite common that DUI cases can get overturned and by attending the DMV hearing, you are greatly enhancing your chances.
Our San Jose DUI Lawyers Help You Keep Your License Privileges
Depending on the outcome of your DMV hearing, your drivers' license could be immediately reinstated. Accomplishing this however, usually requires an extensive understanding of the DMV hearing process and the legal system pertaining to DUI defense.
Our firm has the knowledge and passion to defend your best interests. We understand how important it is for you to keep your driving privileges.
Your Defense Advocate: San Jose DUI Lawyer
Being arrested for DUI can be a frightening experience. The entire legal system can seem against you. Although the justice system is designed to protect both plaintiffs and defendants, it is the defendant that often needs someone looking out for their best interests.
We care about what happens to our clients. We have the passion necessary to seek and promote justice and fairness for you.
Contact us today to for the aggressive defense you need in court. Schedule your free consultation!