First Time DUI Lawyer in San Jose
If you have been arrested and charged with a DUI offense and it is your first time, you probably have a lot of questions about what will happen next and what you are likely to be facing.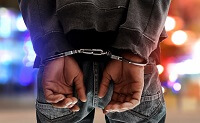 A knowledgeable and experienced San Jose DUI attorney from our firm can not only answer your questions but can also assist you in building a dedicated defense of your DUI charges.
Once you have been stopped by law enforcement officers, it is important to know what will happen from this point. Although law enforcement officers must have a valid reason for stopping you, once stopped they need only to observe erratic behavior and smell alcohol on your breath in order to make an arrest. As a first time offender you may or may not be aware that you do not have to submit to a test at the scene of the arrest or answer any questions without your lawyer present.
Get started on your defense - free consultation.
---
Penalties for Driving Under the Influence
You must however submit to a test once you are taken to the station or your license will be suspended for one year. Any errors made by law enforcement officers may help to reduce your charges or in some cases even get your case thrown out.
However, if you are convicted you may expect to face tough DUI penalties including:
Probation-1 to 5 years
Monetary fines- up to $1,000
Jail time-48 hours to 6 months
Mandatory DUI classes-3 to 9 months
License suspension-up to 6 months depending upon on BAC
Don't take chances with your first time DUI offense—you cannot afford to plead guilty! Obtain the services of a skilled first time DUI lawyer from our firm today to start planning a dedicated strategy for your defense.
DUI Attorney Serving San Jose
At The Law Offices of Adam Allen Arant, Esq. we take the privilege of representing you in your legal challenge very seriously. We understand that there are many attorneys available out there, so when you choose our firm we're ready to go that extra mile to prove to you that you've chosen the best. We will devote all of the necessary time and resources to building a dedicated defense of your charges. Our legal professionals will examine every aspect and detail of your case in an effort to obtain information that could assist us in seeking a reduction of charges or even a dismissal of charges. Our top priority is advocating for you.